Golden Cat 10th Anniversary
Nine Magicians Walk into a Bar…
This is exactly the summary of our long weekend in Bulgaria. Slightly chaotic, a little too much alcohol every now and then, and above all top- notch magic (because let's face it, we don't call ourselves the Amsterdam Magic Show for nothing).
Let's start by saying that I have nothing to do with competing for a trophy or something like that.
You are analyzed from top to bottom, everything is taken into account, and I find myself the atmosphere of a group of laymen always very nice to work for the "moment" and the "atmosphere".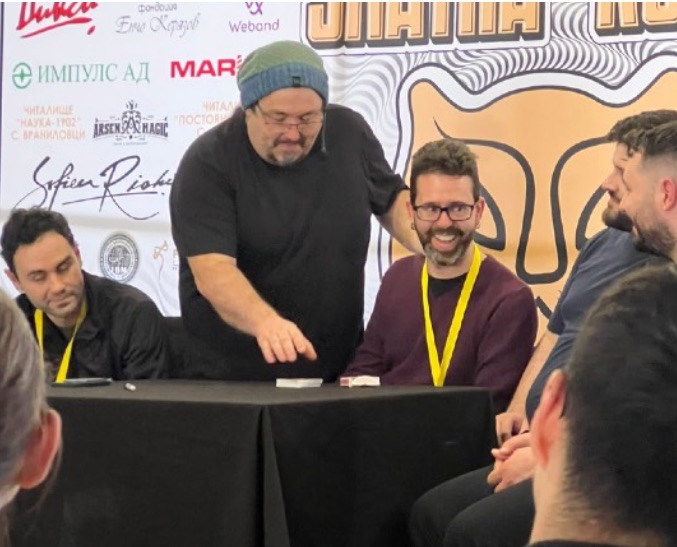 Still, I have to say that (especially in the close-up competition) I have seen very nice and varying routines. Not everything went smoothly and some sleights (especially for magicians themselves) left something to be desired. But the overarching idea that everyone was there to enjoy themselves and we all shared the same passion was seen in every act. And in my opinion the winner, Victor Petkov, was more than justified.
My personal highlight of the convention was the lecture by Dani Daortiz because, man oh man, what is that guy an entertainer! "What do you want to see": you have to put your money where your mouth is. As a gambling enthusiast I have a little less with the "I have no idea how this is possible" or "I don't care" style of performing but there was certainly a bathtub filled with information to think about in each one's act. And let's talk a little bit about how this man plays a stadium full of a few thousand (??) with a deck of cards. Just cards! How beautiful and simple at the same time can magic actually be?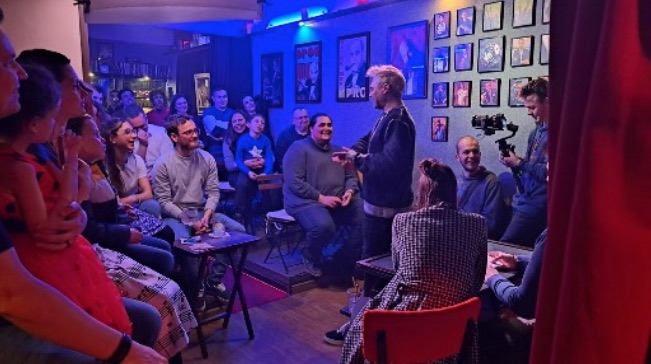 We as the Amsterdam Magic Show have of course not been sitting still. In addition to Rico who participated in the aforementioned competition, we also entertained the VIPs during the gala show. And in my opinion, we put up a very good evening with entertainment (in a way that only we know and do) in the Magic Bar in Sofia. In a way as I described before: slightly chaotic, a bit too much alcohol, and above all top- notch magic.  
We are the Amsterdam Magic Show, come and see us, otherwise we will look for you!(If you ever run into me on our show or with society, single malt scotch please; the second one will be on me).
Killian Petrick