Martin Hansson & Leif Olberius
 Martin Hansson and Leif Olberius perform in the Amsterdam Magic Show on May 4th in Boom Chicago get your ticket here
And they offered to provide feedback to the acts of magicians. They will do this at the Q-Factory in Amsterdam on May 3th from 19:00-23:00. If you are interested click here and let us know, and we'll put you on the list.
Martin Hansson, comedian and magician with sharp tongue and nimble fingers who has enchanted audiences all over the world. His experience and speed gives him a highly energetic style, as a spectator there is only one thing to do: let yourself be swept away.
Martin's rough but tongue-in-cheek image and his astounding ability to hold an audience, will make any performer green with envy and any audience blue from lack of oxygen. If you haven't seen Martin earlier, you really have something to look forward to. His at the same time warm and sarcastic humour has brought down the house everywhere.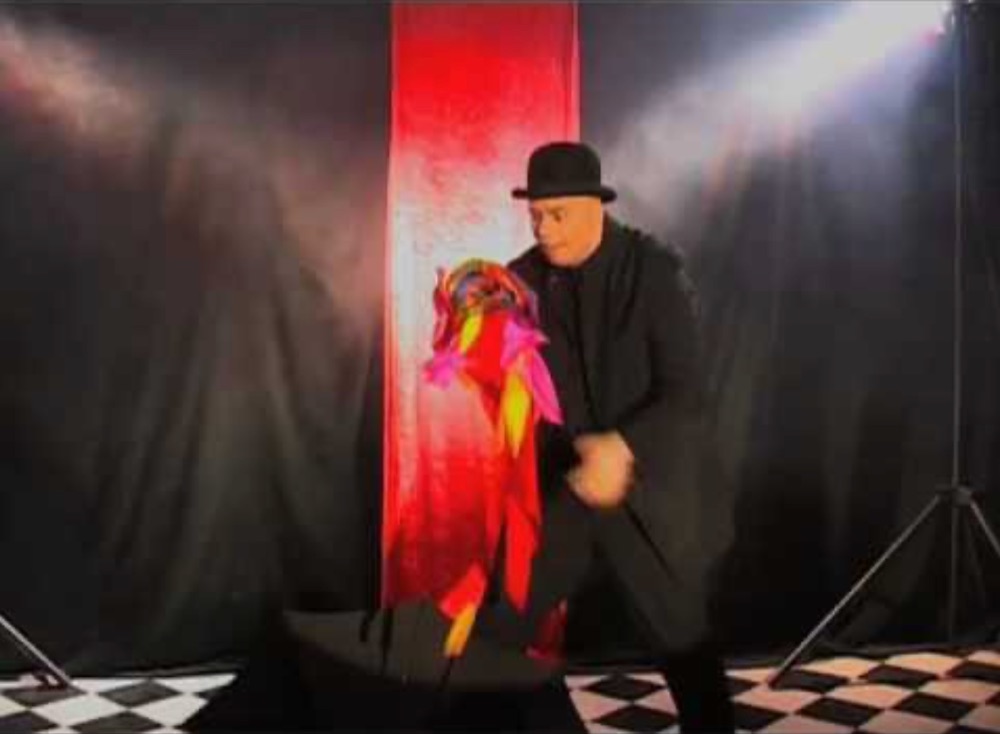 Did you know?
That Martin is a master of improvisation.
That he once magically managed to bend not only a spoon but a ladle in front of a surprised cruise ship staff.
That he had 63 sold out houses during a tour in Japan.
That he was once engaged to perform a magic show in a sauna in front of eighteen naked Finnish ladies.
That he once, as a young man, travelled through Europe, all the way down to Jordan, with a deck of playing cards as his only means of earning a living.
Below is a compilation video of Martin & Leif!
Leif Olberius started out as a magic wonder kid, performed on national TV as a 13 year old, competing and winning prizes in Swedish and Nordic competitions. In his late teens he turned his interest towards theater. He went to theatre school, and then he started his own theatre company. Somehow, he eventually returned to magic – with tools and knowledge few others in magic have.
Apart from performing himself, he has been coaching and directing a lot of other magicians and circus acts.
Leif directed the FISM-acts for Jacob Schenström and Martin Hansson, and he is one of the teachers at Tom Stones magic workshops.
https://magic-workshops.com/events/
He has performed throughout Sweden and Europe, toured in Japan with Martin Hansson, and has spent half a lifetime on cruise ships.
He has written and performed a number of theatre plays with magic content, using magic as a theatrical tool.
For some reason Leif also likes taking old magic tricks, even old cane and silk magic, finding new ways of putting them together, and using them as pieces in his own show.
He received the El Duco award in 2017 for his work to elevate the artistic level of magic in Scandinavia.
Leif is also one of the four members of the Mystique show that appeared in Stockholm 2017 and went on until the pandemic hit, with a few more appearances last year.
He also performed with the Mystique show at the Magic Castle in 2018. (https://mystique.nu)
You can find a few of Mystique's pieces here:
https://www.youtube.com/playlist?list=PLl7- sVm4o0OFrg04VajYn2pjBVAXzZRr5