Happy Hour at Café De Buurvrouw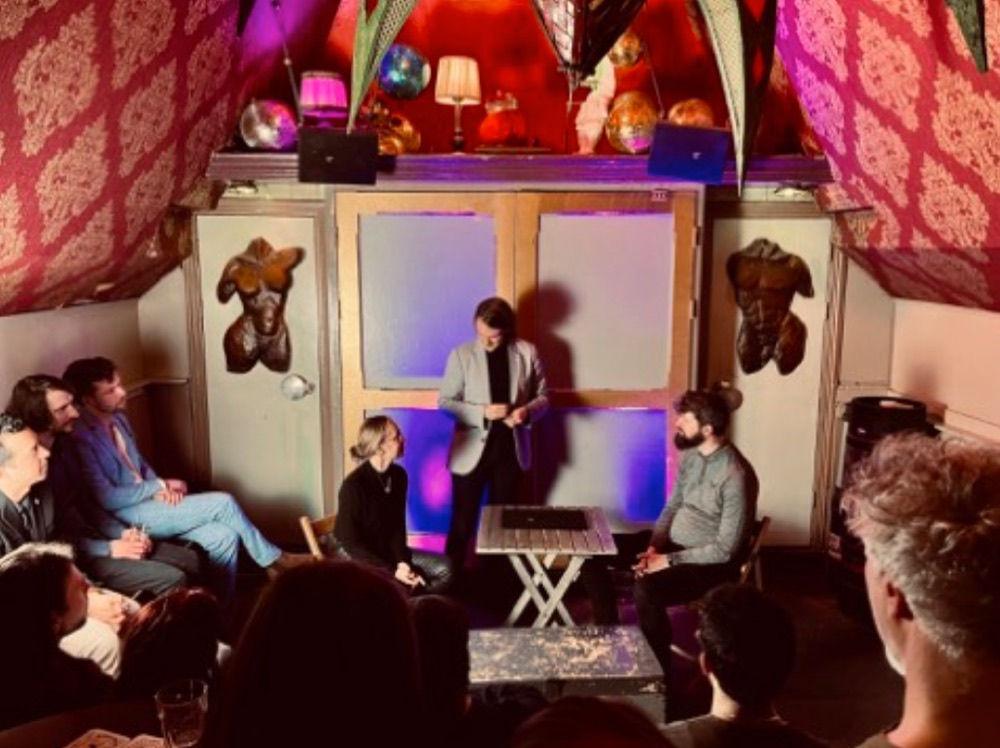 The first Amsterdam Bar Magic Show took place at Café de Buurvrouw, a colourful baroque bar nearby Rokin. The place looks like a welcoming museum of the weird, an ideal setting for this particular kind of magic experience. What was the difference with the regular Amsterdam Magic Show you may ask? Well, Bar Magic is actually a category of its own and this first Amsterdam Bar Magic show was a good representation of it: full of direct and hard-hitting effects, with uncensored humor, that the audience did easily follow, even after a few drinks… Here the hecklers were welcome and did well during the show! The magicians were not wearing ties and were talking with no filter with the audience but also between them.
The audience was mainly sitting on tall bar stools in front of the performance space which just composed of a humble little table and two chairs also occupied by spectators, the performer staying up. The magicians not performing were sitting on each side of the performance space. This open view backstage becomes part of the show: magicians were sometimes throwing invectives and interjections during the performance or commenting with sarcasm creating a unique dynamic show. Stefano Rosa started the show with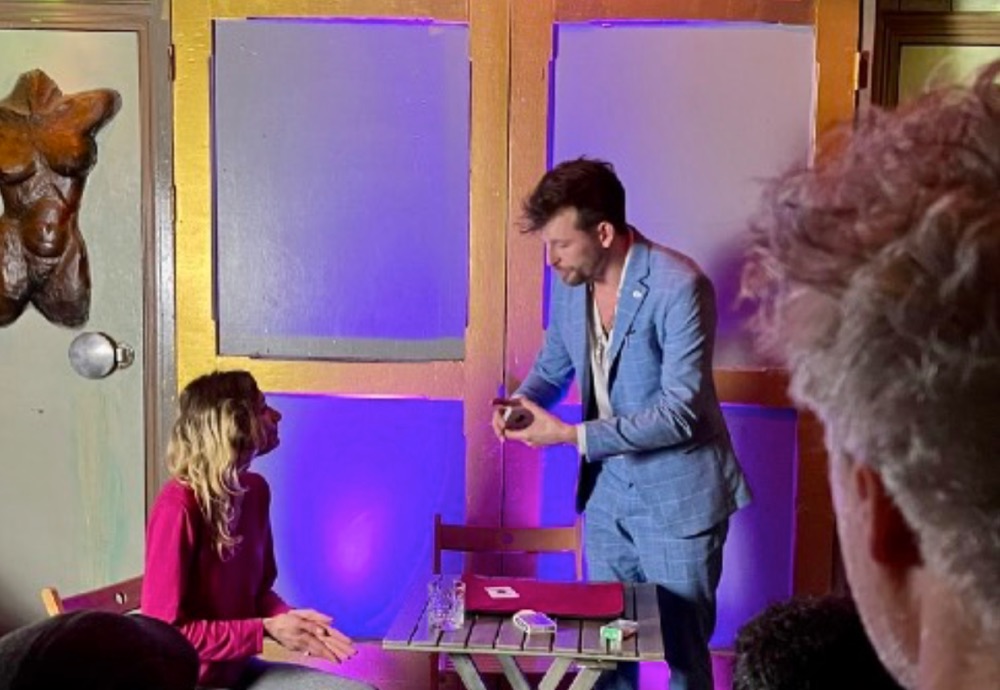 some effects of incredible synchronicities with Tarot Cards, then Fritz with a Z did a series of quick effects from a street card game to cash money transfer to multiple cards lost and found. After the break, during which everyone took a drink, Killian Petrick, even crazier than usual, did poker demonstrations, no strings attached. Rico Weeland continued with cards and coin effects in the hands of the participants and closed the show with a mesmerizing linking rings presentation.
  The feedback from the audience members after-show: they really enjoyed it, feeling part of this more playful and direct presentation that could become a new regular venue for the Amsterdam Magic Show. Keep yourself updated for the next one.
Edgar Brumaire