The Blackpool Magic Convention of 2023 was an incredible experience for both amateur and professional magicians alike. Held at the The Blackpool Winter Gardens, this convention brought together magicians from all over the world to share their talents, learn from one another, and enjoy the camaraderie that comes with being a part of such a unique community.
  As a participant, I was blown away by the level of talent on display. From card tricks to stage illusions, there was something for everyone. The convention featured performances from some of the biggest names in magic, including Kevin James, Gaëtan Bloom and Mike Caveney, as well as some recent FISM winners such as Artem, Anca & Lucca, and my personal favourite- Laurent Piron.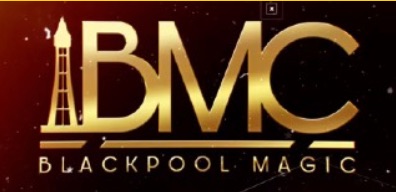 In addition to the performances, the convention also offered a variety of workshops and lectures on different aspects of magic. since the schedule only lets you attend a few of the offered lectures, I obviously wasn't at all of them. the ones I've attended though were top-notch.
My favourite parts of the convention were "Mario the maker's" amazing lecture and show, and the 2 (different) lectures offered by my great friends at BAKORE magic (Amir Lustig, Guy Bavli & Haim Goldenberg). The lectures were very informative and thought-provoking. All the material truly comes directly from these performers' working repertoire.
One of the highlights of the convention was the dealer's room, which as you can expect from a magic convention of this caliber, was packed with vendors selling everything from magic tricks and props to books and DVDs. Finally, I can't write about the Blackpool Magic Convention without mentioning the famous Ruskin bar. this bar serves as a hotspot for all the magicians after convention hours and is truly an experience on its own.
What really stood out to me about the Blackpool Magic Convention was the sense of community among the attendees. Despite the competitive nature of the industry, I saw magicians from all levels and backgrounds coming together to share their passion for magic over a pint of beer.
It was truly inspiring to be a part of that community and to learn from some of the best in the business.
Nadav Roet